Welcome To Around The Block Pest Control!
Family owned and operated since 2012, Around The Block Pest Control is proud to provide residential and commercial pest control services to McKinney, Texas and the surrounding areas. With conventional and organic treatment options available in both a one-time or ongoing basis, you are sure to find the pest relief you need!
Why Choose Us At Around The Block?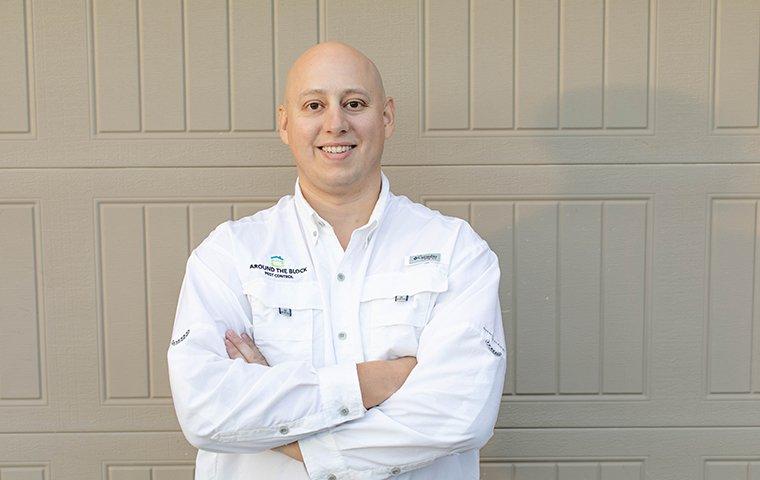 When you have pest problems, you don't want just any company treating your property. You want a company with a proven track record of eliminating pests. Around The Block Pest Control is that company! So, what sets us apart?
Our Experts!
Our pest control technicians are the best of the best. They are well trained, provide high quality work, and are college graduates or former military. We even work with a geologist to ensure that your pest problem gets the best solution!
Our Integrity!
Doing the right thing is very important to everyone at Around The Block. We don't take shortcuts, we deliver on our promises, and treat you like family.
Our Goals!
We aren't content to just be a good pest control company. In every situation and job that we take on, we strive to be the best pest control company around!
Our Options!
At Around The Block Pest Control, we provide both home pest control plans and commercial pest control solutions. We offer quarterly treatment options, as well as one time services, and use conventional and organic treatments to make sure we are providing our customers with the best pest control solutions available.
Our Specialized Services!
We provide specialized pest control services including pest bird control, bat control, mosquito control, rodent control, and termite control.
Our Family Approach!
As a family owned and operated pest control company, we understand the unique needs of both our residential and commercial customers.
Our Service Makes All The Difference!
Don't trust just any company to meet your pest control needs. Trust the company that strives to be the best in every job they do. Around The Block Pest Control is that company. When you choose Around The Block Pest Control, you choose the company that places the priority on your experience. From our varied treatment options to our knowledgeable and highly trained pest experts, everything we do is with the goal of providing you with the best service available. Try us to see the difference, reach out to us today!
Request Your Free Estimate Today
Complete the form below to schedule your no obligation inspection.